Breach of Contract Attorney in St. Louis, MO
Resolve Your Contract Dispute in St. Louis, MO
Sit Down With a Debt Collector Attorney to Go Over Your Options
Someone's broken their word, and it's affecting your bottom line. Don't give them any more slack; call a debt collector attorney. Richard A. Abrams, Attorney At Law practices collection law in St. Louis, Missouri and beyond. Explore your options for collecting unpaid rent and invoices by contacting our firm today.
Put the Law on Your Side During Your Contract Dispute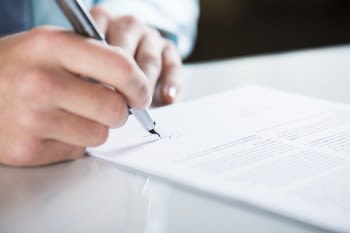 If another party isn't holding up their end of a written agreement, you have a contract dispute. Common examples of a breach of contract include...
Not paying the agreed-upon amount for services rendered

Failing to pay an invoice for goods received

Not providing goods or services after payment has been received
This can include everything from not paying rent to defaulting on a vendor's payment schedule.