Collecting Unpaid Rent Attorney in St. Louis, MO
How to Collect Unpaid Rent
Speak With a Debt Collector Attorney in St. Louis, MO
As a landlord, one of your most difficult tasks is collecting unpaid rent from current or former tenants. If you're waiting on unpaid rent in the St. Louis, MO area, turn to a debt collector attorney. Richard A. Abrams, Attorney At Law focuses on collection law as it applies to landlords and business owners.
Is your tenant in violation of their lease? Richard A. Abrams, Attorney At Law can also guide you through eviction law. Call 314-408-5915 now to speak with a landlord attorney in St. Louis, MO.
Rent Recovery Isn't Your Responsibility Anymore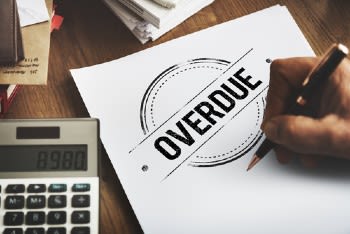 Does your tenant owe you months of back rent? Don't write that money off as a loss. Let a debt collector attorney from Richard A. Abrams, Attorney At Law help. We will contact your tenant using our firm's letterhead to explain that...
Their delinquent account is in collections

Our office is pursuing their past due balance

Failure to pay could result in a negative report on their credit profile
We've been helping landlords in St. Louis, Missouri and the surrounding area recover unpaid rent since 1977.
Learn more about how we can collect unpaid debts on your behalf by visiting our Collection Law page.